Divorce or separation?
Separacja.pl is a website providing general legal information about separation and divorce in Poland.
It deals with family law issues, including divorce, separation, custody, visitation, child support/maintenance contracts, property division and parental authority. Its aim is to help you find quick answers to basic questions concerning legal issues relating to divorce and separation. This is an essential guide for anyone considering a divorce or separation.
Kontakt: tel. +48 22 499 33 22, +48 609 409 864
Legal assistance
Get the help of experienced lawyers: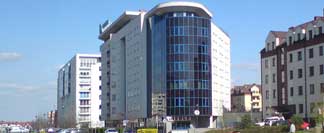 Advocate Office of Piotr Staczek
ul. Wąwozowa 11
02-796 Warszawa
Poland
tel.: +48 22 499 33 22
www.staczek.com
We recommend:
legal guides